Construction company's website was out of date, hard to navigate and not working as an effective marketing tool.
Objective
To establish a responsive, clean informational website that serves to introduce new clients to the company's capabilities and provide a touchpoint to stay current on project updates and company news.
My Role
Research
Prototyping
Copywriting
Art Direction
Wordpress Development
Tools
Sketch
Axure
Adobe XD
Photoshop
Invision
Research
Qualitative Interviews
Speaking with several current clients and potential clients led to several points of interest to explore.
I'm generally looking for what other projects the company has completed recently. To see if they match up to the project I'm working on."
I need to know how to get in touch with the right people. This is a face-to-face kind of business."
Testimonials are key. I want to see what other people are saying about working with this company."
A quick online survey was sent to several current clients, potential clients and industry colleagues. Data was also culled from clients profiles.
Personas
Survey Results and Interviews allowed for the creation of personas, who had different goals to inform the design flow.
Wayfinding
Find a design flow that allows for easy navigation through the website based on what research concluded were the main goals of users while creating opportunities for the website to serve as a marketing tool.
Information Architecture
During content audit, it was found that several projects were falling into categories that may be unfamiliar to certain users, resulting in confusing project groupings.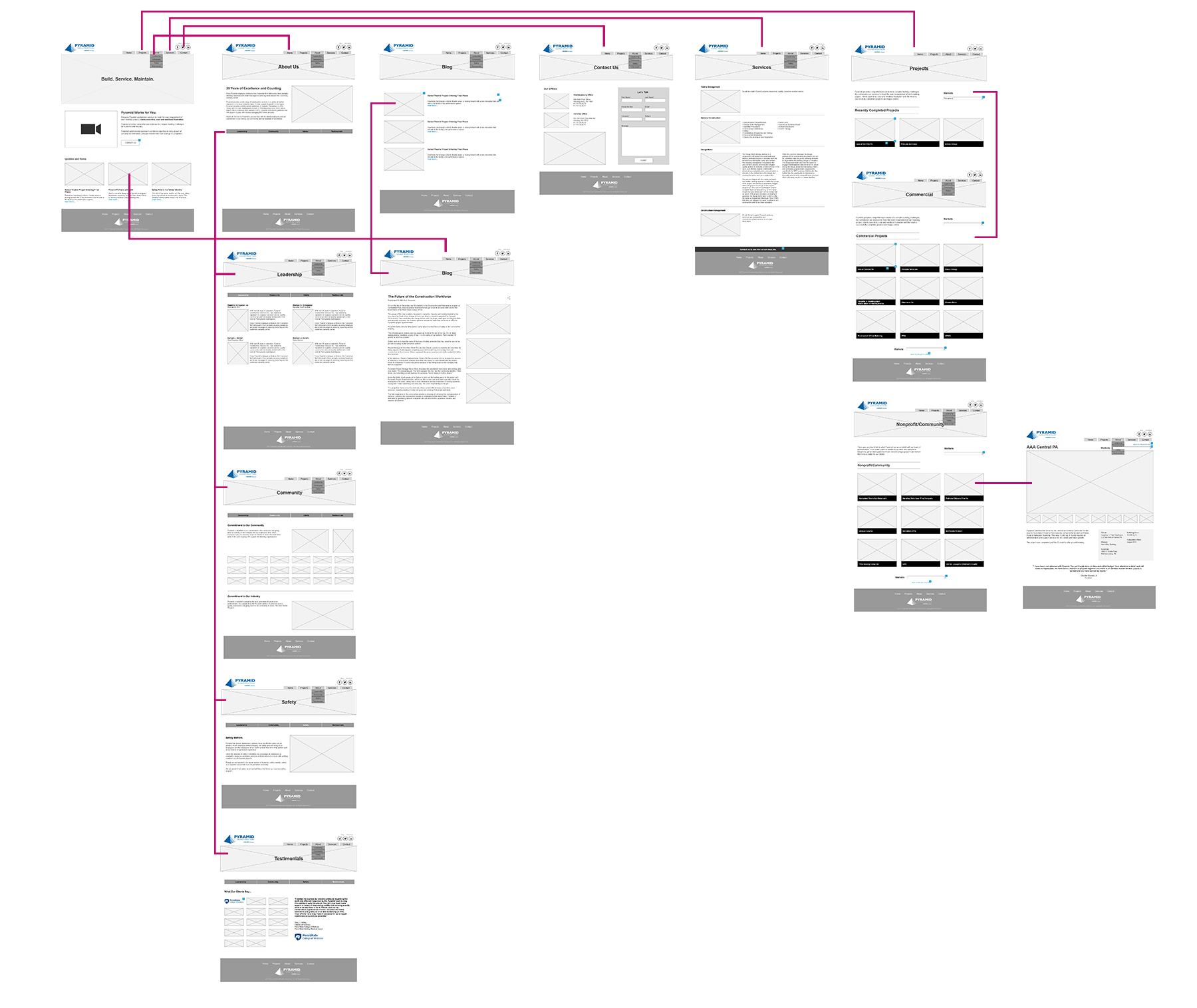 Created in Axure XP, the wireframes were functional and able to be tested to ensure easy navigation.
A style guide was created to compliment already existing brand standards while taking into account web best practices.
User Testing
Volunteer users were observed navigating the site after being given a list of tasks to complete.
Ordering of navigation was updated and the location of the blog was also changed to reflect use and interest.
Development